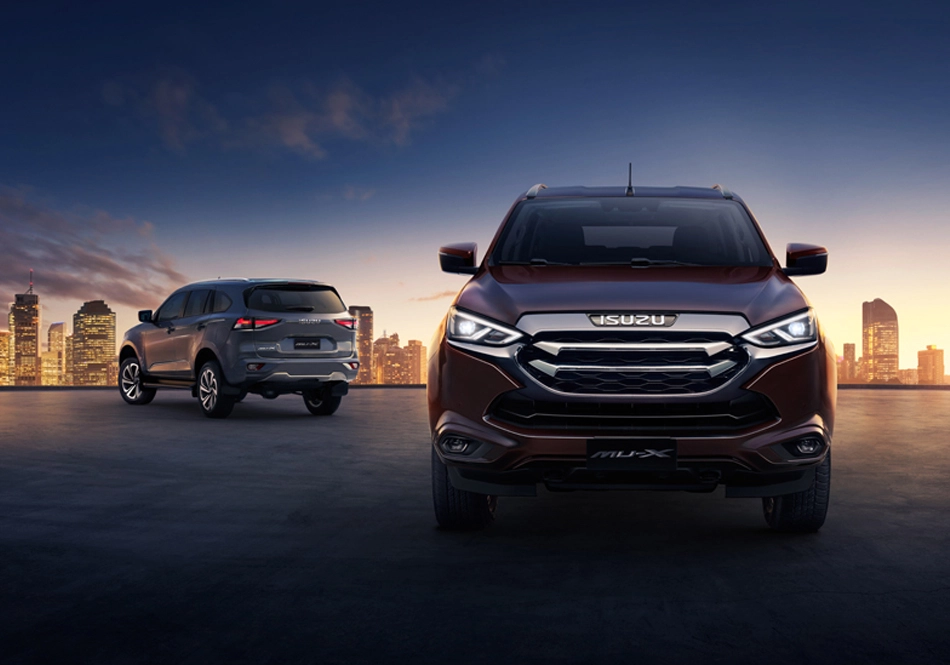 TAKE THE LEAD WITH THE ALL-NEW ISUZU MU-X
The All-New Isuzu mu-X is the perfect SUV for those with ambition and courage to Take the Lead. This is one of the safest and most technologically-advanced SUV in the market, featuring the Advanced Driver Assist System (ADAS) with active and passive safety features that won't bring you down.
When it comes to design and performance, the All-New Isuzu mu-X gives you robust but exclusive feel, stimulating human's visual, tactile, and body responses.
With this lifestyle SUV that is designed, developed and engineered by Isuzu, you will not just see the luxury, but feel the luxury.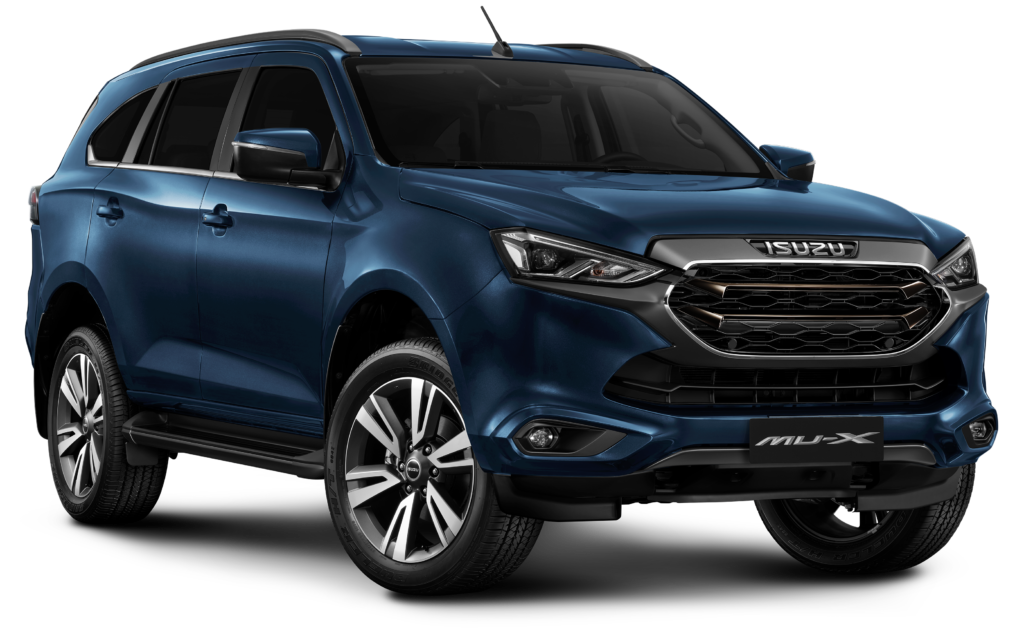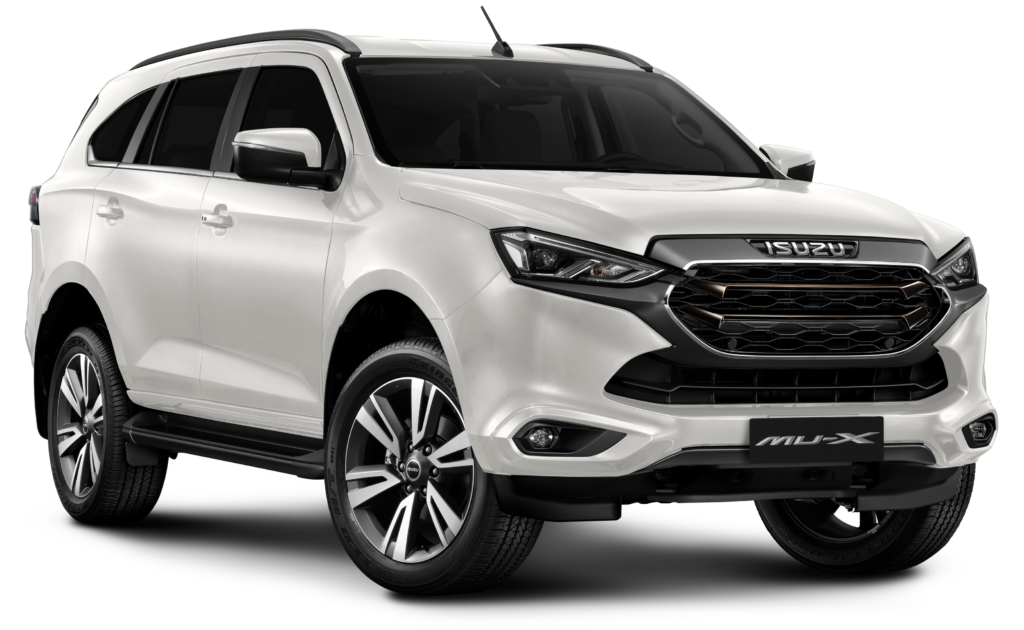 ISUZU mu-X LS-E 3.0L 
Norwegian Blue / Satin Pearl White
Isuzu mu-X 3.0 LS-E 4×4 AT     ₱ 2,505,000
Norwegian Blue / Satin Pearl White / Onyx Black
Isuzu mu-X 3.0 LS-E 4×2 AT     ₱ 2,155,000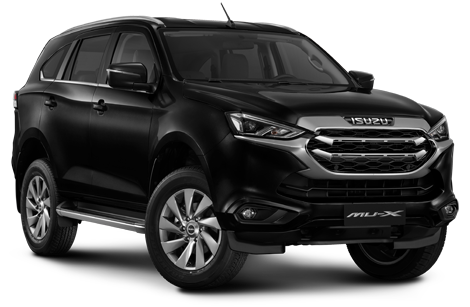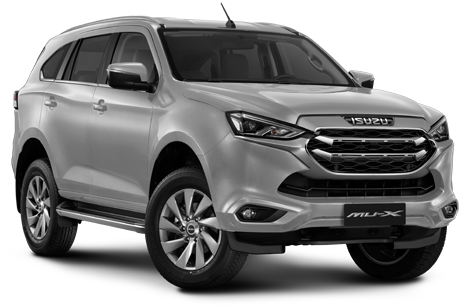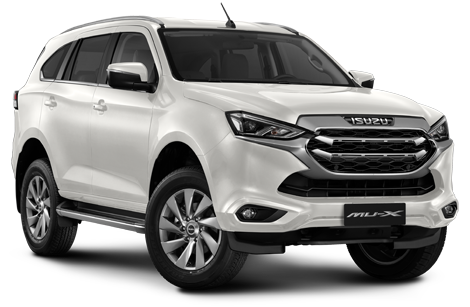 ISUZU mu-X LS-A 3.0L
Onyx Black / Mercury Silver / Satin Pearl White
Isuzu mu-X 3.0 LS-A 4×2 AT     ₱ 1,945,000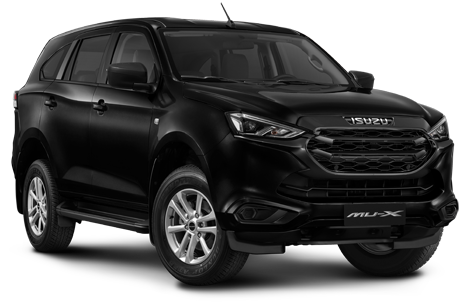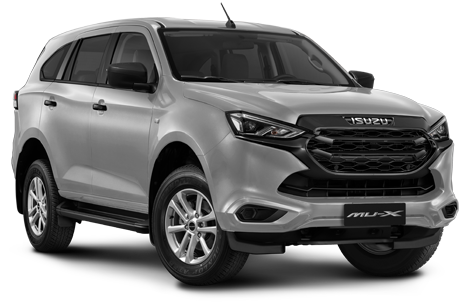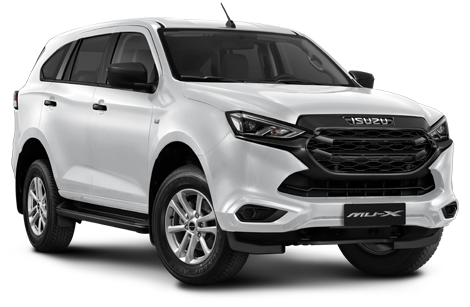 ISUZU mu-X RZ4E 1.9L
Onyx Black / Mercury Silver / Splash White
Isuzu mu-X LS 1.9 RZ4E 4×2 AT     ₱1,650,000
Splash  White
Isuzu mu-X 
LS-A 
1.9 RZ4E 4×2 MT
     ₱ 1,815,000