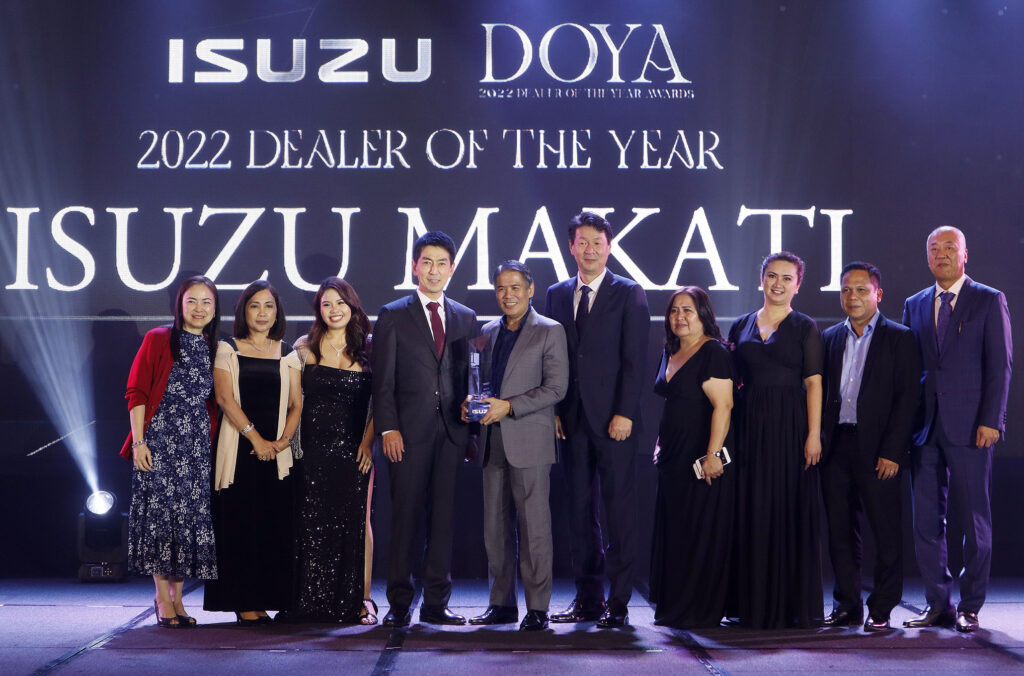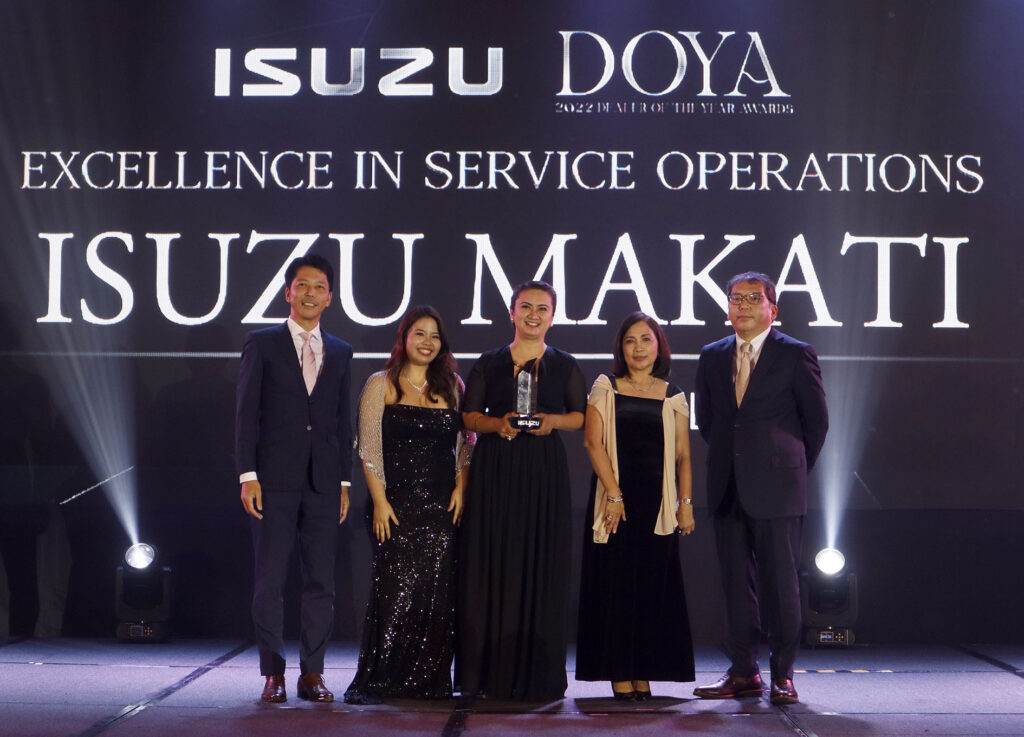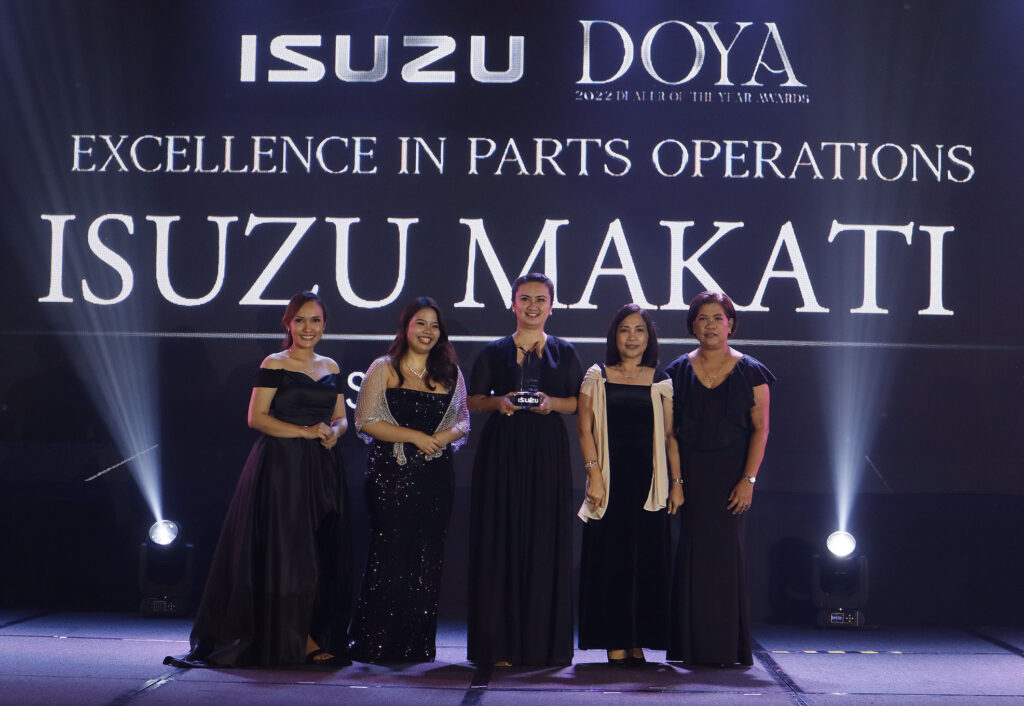 Isuzu Gencars Makati wins Dealer of the Year Award 2022
Isuzu Gencars Makati received the Dealer of the Year Award (DOYA) from Isuzu Philippines Corporation (IPC) during the 2022 Dealer of the Year Awards Night held on January 27, 2023 at the Grand Ballroom of Marriott Hotel in Pasay City.
This is Isuzu Makati's third DOYA following its back-to-back win in 2004, the first-ever DOYA given, and 2005. It also placed 2nd in 2006 and 2010, and 3rd in 2009.
The Dealer of the Year Award is given by Isuzu Philippines Corporation to recognize the hard work and exemplary sales and aftersales performance of Isuzu dealers each year.
Aside from the DOYA, Isuzu Makati, which has satellite branches in Naga and Legazpi in the Bicol Region, also won 1st Place in the Excellence in Parts Operations category and 2nd Place in the Excellence in Service Operations category.
In her brief message during the awarding ceremony, Isuzu Gencars, Inc. President Lerma O. Nacnac expressed gratitude to IPC for the recognition. She also acknowledged the hard work and cooperation of the whole Gencars team. "This would not have been possible without the help of our employees, our officers, and sales agents. This is the fruit of the hard labor, cooperation, teamwork, and collaboration of the group," Nacnac said, ending her message with a wish for the team to "consistently have a good performance for the years to come."
            Isuzu Gencars, Inc. Chairman D. Edgard A. Cabangon, who also graced the awards night, likewise conveyed his heartfelt thanks to Isuzu Philippines for its unwavering support to the Gencars group through the years. "We would like to say thank you, IPC, for your support, dedication, and belief in the Isuzu Gencars group. Without your help and without your commitment, this award would never be possible," said Cabangon.
            In January 2015, Isuzu Gencars provided the custom Isuzu D-MAX Popemobile used by His Holiness Pope Francis during his visit to the Philippines. Later in the same year, the company gifted His Holiness a second Popemobile, which was sent to The Vatican.
          Founded in 1978 by the late Ambassador Antonio L. Cabangon Chua, Isuzu Gencars has been a recipient of multiple Dealer of the Year Awards and recognition over the years. It is a member of the ALC Group of Companies, which is also headed by D. Edgard A. Cabangon as chairman.